Assigning a project resource to a task by percentage alleviates the problem of overallocation.  Below are two project tasks assigned to the same time period.  If they both must be completed, you have an over-allocation problem.  Over-allocation simply means that the person has been assigned too much work to perform in a given time period.  In all likelihood, they will not be able to complete the work.

Choose View, Resource Graph in MS Project to see the problem  Red bars mean the resource is overallocated for that time period.  In this case, there is double the work that is reasonably expected from the project team member.  So how do you fix that?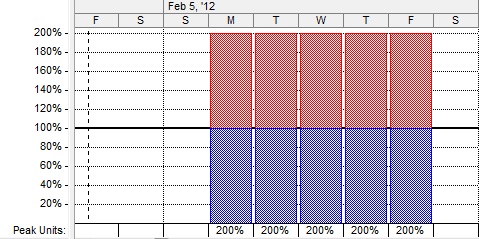 Here's how to solve it:  Assign the resource to work only 50% of their hours on each task.  Assigning project team members a certain percentage of their hours reflects the likely situation on the ground.  Hald their time goes to one task and half to the other.  Let the resource figure out when to actually perform the work.

This is the new resulting project resource allocation graph.  It shows that the resource is fully allocated to 100%.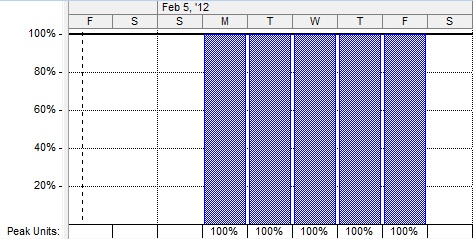 �