Planning to take the Project Management Professional (PMP) exam from Project Management Institute? Excellent move! That's just the right medicine for today's tight economy. You might even find that your position depends upon it. I hope that's not true, but I've seen it happen.
I found an interesting way to prep for the PMP exam plus get a working knowledge of the language and terminology used in the PMP exam. There's a North Carolina-based company with PMP and Agile instructors that set up classroom sessions around the country: ASPE-SDLC training. Of course, they also have online classes. You can contact them at http://www.aspe-sdlc.com/ and see the PMP Boot Camp class at http://www.aspe-sdlc.com/courses/pmp-boot-camp/.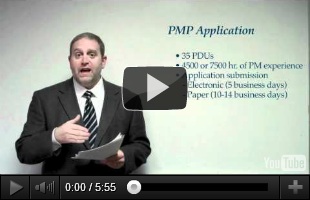 I'm considering taking the class to sharpen up my own seat-of-the-pants PM skills. If I do, I'll blog the daily experience here on Project Team Blog. You hear all the 'torture' I've been subject to.  But you'll also get an honest day-by-day account of the course. After all that, you might consider taking the course yourself.
Stay tuned!